Used Machines of the Week
Below you will find this week's featured used machinery listings. For the full list of available used machine tools you can use our machine tool directory.
Borers
1 x USED AIR OPERATED HIGH PRODUCTION CYLINDER BORING MACHINE. OVER SIZE BED 1700MM,CAPACITY 55-90MM WITH SMALL HEAD,73-150MM WITH STANDARD AUTOMATIC TRAVEL OF SPINDLE 345MM,RPM 193 - 380.,HEIGHT- 1885MM,WIDTH-955 MM,LENGTH-1700MM EQUIPPED ;WITH 3XSETS OF PARALLELS MACHINE MANUAL ,SPINDLE SUPPORT, SMALL BORING HEAD 55-90MM, OVERSIZE BED, TOOLS. ORIGINAL PAINTWORK ,SERIAL NUMBER 143B
View Machine
Lathes
with Parts Catcher (Nuneaton Showroom) ? Siemens 828D Touchscreen Control ? 12 Station VDI 40 Tool Station ? All 12 Stations with 4,500 Max RPM ? Y Axis (100mm Vertical Travel) ? 300mm Power Chuck ? Hardened Box Way Slides ? 550mm Max Turned Length ? 78mm Spindle Bore (Drawtube Capacity) ? A2-8 Spindle Nose ? 43HP / 32Kw Spindle with 4,500 RPM Max Speed
View Machine
x 3000mm CNC/Manual Gap Bed Lathe, (2000), GE/FANUC Alpha 21-iT Control, 554mm Swing x 3000mm, Spindle bore 104mm, PARAT High accuracy Q.C.T.P., 3 & 4 Jaw chucks, 3 point steady, Great condition.
View Machine
Machining/Milling Centres
inc' 250mm 4th Axis (Nuneaton Showroom) ? Siemens 828 with 10.4in Display ? Siemens 18HP Spindle Motor ? 5 - 8,000rpm ? 1,000mm X 500mm X 500mm Travels (X,Y,Z) ? 24 Station Arm Type Tool Changer ? Programmable Air Blast ? 160L Flood Coolant
View Machine
Lathes
168mm Spindle Bore : 760 Swing over Bed Swing over Cross Slide 520mm : 4000mm Between Centres : Swing In Gap 1040mm : 20 Speeds 10 - 800 rpm : Powered Rapid Traverse to Saddle : Double 3 Jaw Chucks : QCTP & Holders : Heidenhain 2 Axis DRO : Chuck Guards : Coolant. Price POA
View Machine
Grinders
Machining/Milling Centres
vertical machining centre, New 2014, Kitagawa 4th axis, Fanuc I Series, BT 40, speeds to 8000rpm, 1300 x 670mm table, X=1270 Y=670 Z=625mm(21011)£P.O.A
View Machine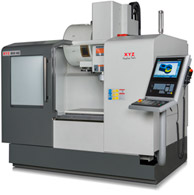 (Nuneaton Showroom) ? Siemens 828D Shopmill with 15in Touch Screen Control ? Siemens 28HP Spindle Motor ? 5 - 10,000rpm ? 800mm X 500mm X 510mm Travels (X,Y,Z) ? 24 Station Arm Type Tool Changer ? Heavy Duty Box Way Slides ? 150L Flood Coolant
View Machine